EARTHDIVERS #1 – Kill Columbus: Issue One: Here There Be Monsters
Synopsis:
Written by New York Times bestselling author, Stephen Graham Jones (The Only Good Indians, My Heart is a Chainsaw) and illustrated by Davide Gianfelice (Ghosted, Daredevil: Reborn), Earthdivers is an unforgettable and thrilling series that unites four Indigenous survivors in an apocalyptic near future as they embark on a bloody, one-way mission to save the world by traveling back in time to kill Christopher Columbus and prevent the creation of America. Earthdivers explores the staggering forces of history and the individual choices we make to survive it.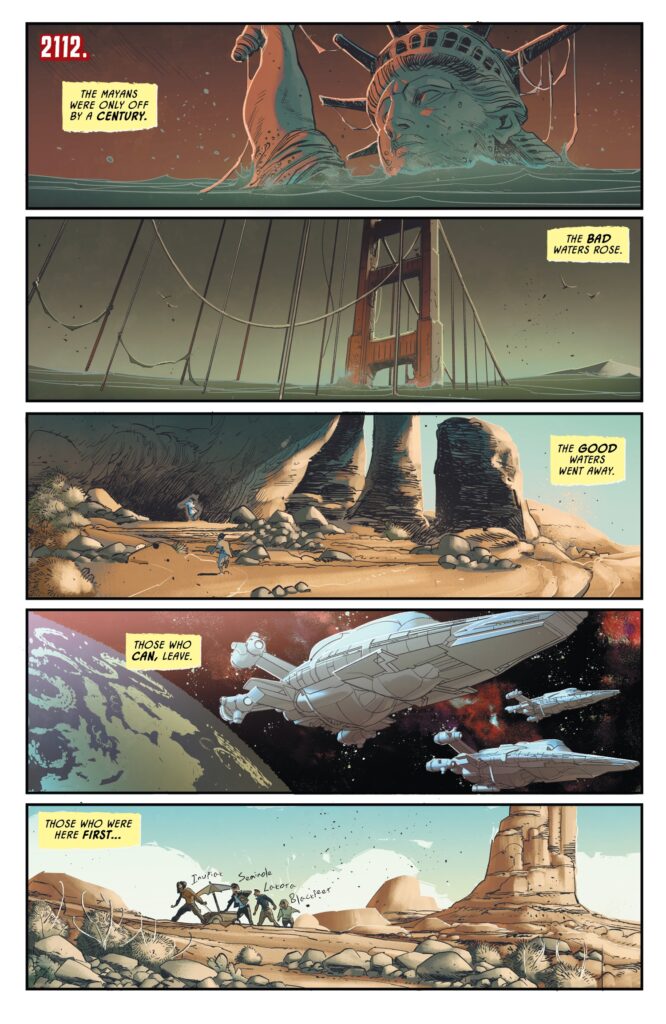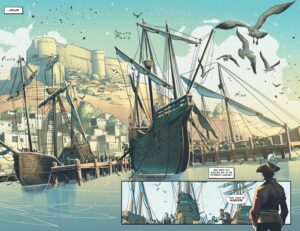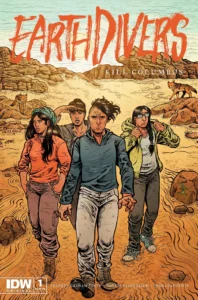 Review:
The premise sounded promising.. and I'm a sucker for time travel stories. So, I jumped at the chance to review this. It's a nice twist that the main characters are Native Americans – and very appropriate. Tad is tasked with the mission to infiltrate a ship meeting up with Columbus in order to kill him. And he obviously has to make some tough choices along the way – sacrificing his morals for a greater good. It's thought provoking and emotional. And there's plenty of suspense as well. The artwork is fantastic – from stunning backdrops to stirring action. And the coloring is just beautiful. This was a fantastic taste of a gripping new series from IDW. I'm definitely going to continue reading this comic.
(EARTHDIVERS is rated for Mature Readers due to some graphic violence.)